Leadership Team
The Centre is directed by a six-strong Leadership Team of a Director and Associate Directors, covering a wide range of areas of expertise that are crucial for the materialisation of our Centre:
Centre Administration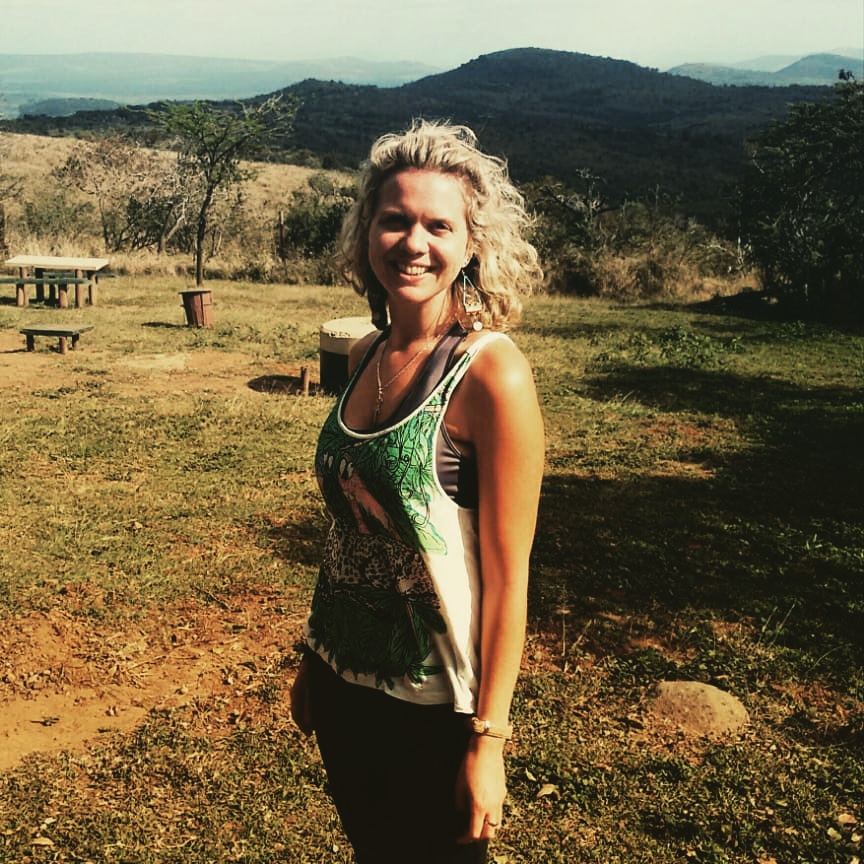 Dr. Adriana Ford
Adriana's role is to oversee operational and logistical needs of the Centre, monitor the research progress and impacts, support the development of the research programmes, lead the Centre communications, and build networks and collaborations. She is your first port of call for general queries about the Centre.
Email: a.ford@imperial.ac.uk, adriana.ford@kcl.ac.uk
Postdoctoral Researchers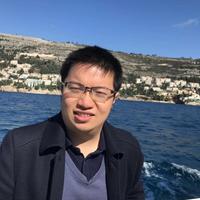 Dr Sibo Cheng
Sibo is a postdoctoral researcher at the Data Science Institute. His research aims to improve numerical wildfire forecasting accuracy by combining data assimilation/machine learning algorithms and reduced-order modeling techniques.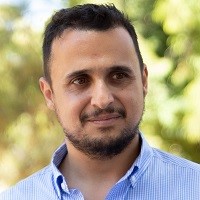 Dr Manolis Grillakis
Manolis is a postdoctoral research engineer at Foundation for Research and Technology Hellas in Greece, working on climate change impacts on hydrological processes. In collaboration with Prof. Apostolos Voulgarakis, he aims to contribute to the understanding of drought effects on wildfires.
Email: grillakis@hydrogaia.gr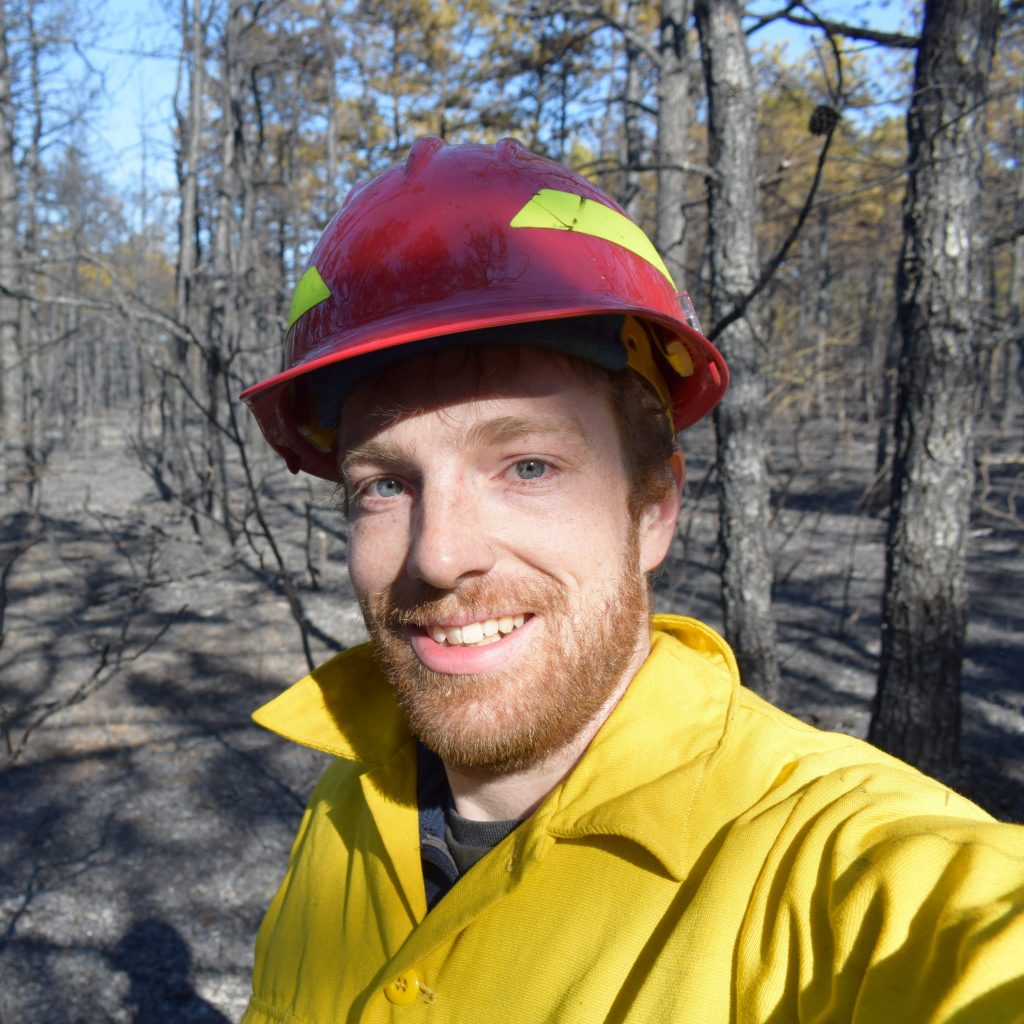 Dr Mark Grosvenor
Mark is a Research Associate in the Department of Geography.  His research is focussed on quantification of wildfire emissions in the real-world and from laboratory experiments. His work includes using King's Wildfire Testing Chamber facility to measure emissions data from different biomass and to optimise sensors for use in the field.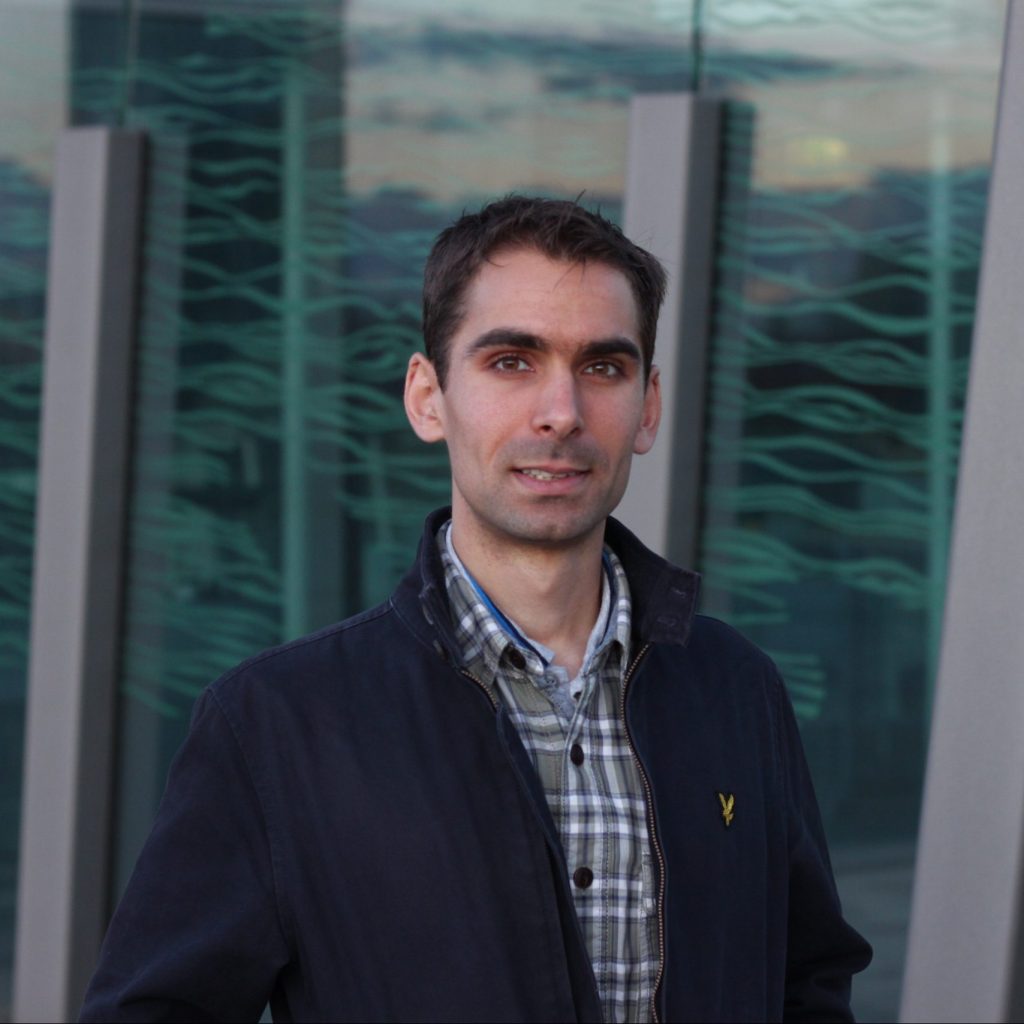 Dr Matt Kasoar
Matt is a Research Associate in Earth Systems Modelling in the Department of Physics. His research involves using state-of-the-art computer models to help researchers across the Centre understand the impacts of wildfire on the atmosphere and air quality, and predict how fire regimes may evolve under a changing climate.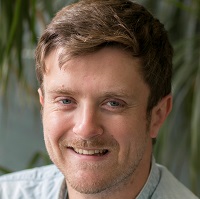 Dr Paul Lincoln
Paul is based in the Department of Geography and Environmental Sciences.  His role encompasses providing palaeo-expertise on past fire histories and investigating potential drivers of palaeowildfires. He also updates and maintains the Reading Palaeofire Database (RPD) and provides palaeodata that can be implemented into future models.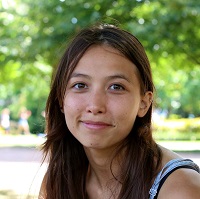 Dr Hannah Nguyen
Hannah is a Research Associate in the Department of Geography.  Her research is focused on the development of long-term fire emissions records using geostationary satellite fire products. Her work also includes using tailored fire emissions datasets in regional chemical transport modelling to produce Air Quality simulations to accompany health studies investigating the effects of fire-related haze events, and to be used in fire emission inventory validation.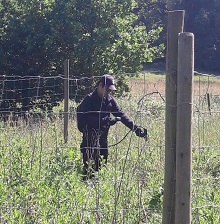 Dr Ramesh Ningthoujam
Ramesh is a Research Associate in Wildfire Taxonomy in the Department of Life Sciences. His research expertise is in applying Earth Observation data to physical models. Ramesh is using multi-temporal, high-resolution optical and radar satellite data to develop a global taxonomy of wildfire and its controls.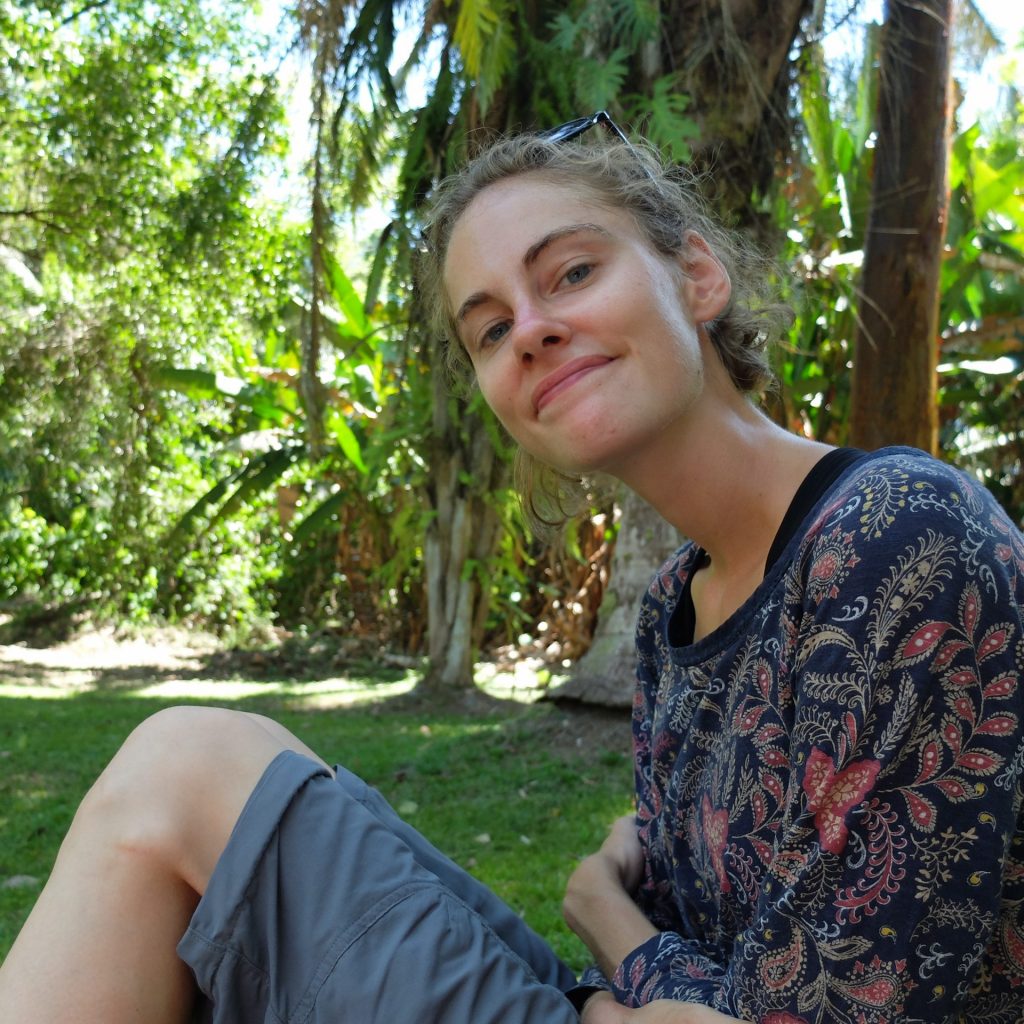 Dr Cathy Smith
Cathy is a Research Associate in Indigenous and Local Knowledges in the Department of Geography. She has an interdisciplinary background in ecology and human geography, and her research to date has focused on the political ecology of wildfire in Belize's coastal savannas since 1920, and community-based fire management in Belize. In her new role at the Leverhulme Centre she will be looking for ways to represent indigenous and local knowledges in global fire models. Read more.
PhD Students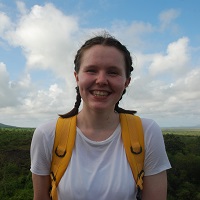 Katie Blackford
Katie is based in the Department of Physics. Her research interests are on the relationships between fire, climate, and ecosystems in the Earth system. Her PhD will focus specifically on the role of peat fires in shaping future atmospheric composition, the carbon cycle and climate. Katie aims to build a peat fire capability into the UKESM, in collaboration with the Met Office, to simulate future changes in peat fires and their impacts
Email: k.blackford19@imperial.ac.uk Supervision: Apostolos Voulgarakis, Chantelle Burton (Met Office Hadley Centre) and Colin Prentice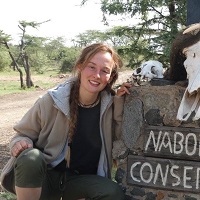 Abi Croker
Abi is based in the Centre for Environmental Policy. Her research examines the importance of social organization, institutional quality and socioeconomic variables in determining wildfire risk, occurrence, and impact across global ecosystems in light of anthropogenic environmental change. Abi's PhD is funded by Imperial College's Science and Solutions for a Changing Planet DTP, and she is part of their Transition to Zero Pollution initiative.
Email: a.croker20@imperial.ac.uk  Supervision: Yiannis Kountouris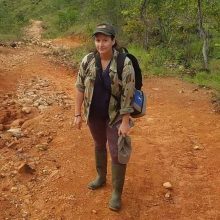 Kayla De Freitas
Kayla is based in the Department of Geography. Her research experience is in community conservation, sustainable development planning and eco-tourism, predominantly in her home country of Guyana. Her PhD is investigating changing fire management practices of the Indigenous people living in and around the Kanuku Mountains Protected Area in southern Guyana. Kayla is interested in an inter-disciplinary approach to understanding the different attitudes towards fire among various groups, what management policies and practices exist among them and how this impacts the landscape.
Email: kayla.defreitas.2019@live.rhul.ac.uk  Supervision: Jay Mistry, Daniel Colombaroli and Martin Wooster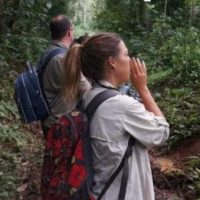 Sophie de Pauw
Sophie is interested in understanding how humans interact with their environment and the downstream ecological consequences. Her PhD looks at how local communities manage their natural resources in relation to fire in the Niassa Nature Reserve, Northern Mozambique. She is studying the spatio-temporal patterns of burning, as well as the motivations behind the use of anthropogenic fire. By understanding how, when, and why indigenous people use burning to support their livelihood activities, the hope is to better integrate their needs into conservation frameworks.
Email: s.depauw@pgr.reading.ac.uk Supervision: Alex Arnall, Jem Woods and Morena Mills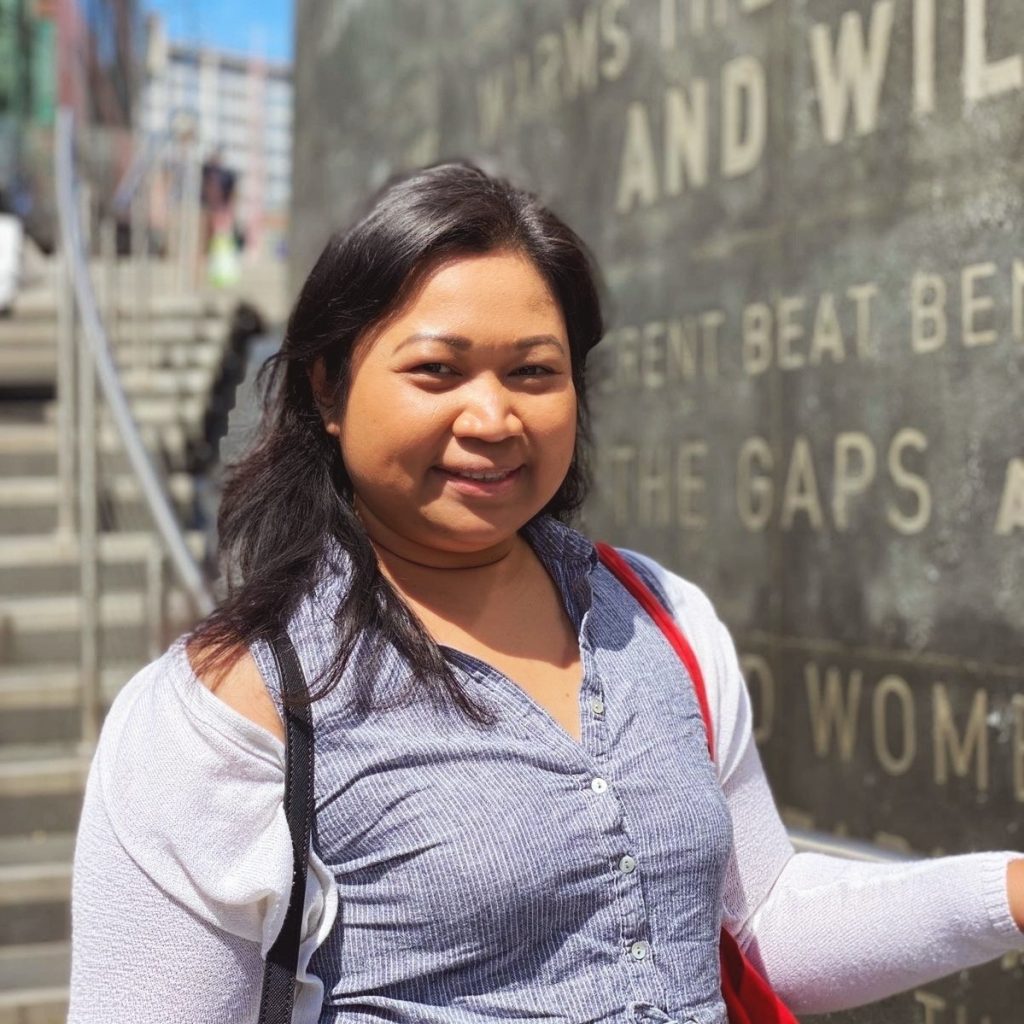 Vissia Didin Ardiyani
Vissia is a final year PhD student in the Faculty of Life Sciences and Medicine. Her PhD focuses on investigating an alteration of pregnancy related birth weight in pregnant women exposed by toxic air during peat fires in Indonesia. It involves assessing the impact of outdoor on indoor air quality in different house characteristics and on personal exposure of pregnant women during peat fires. Her background is in environmental health epidemiology, and she is funded by Indonesia Endowment Fund for Education (LPDP).
Email: vissia.ardiyani@kcl.ac.uk Supervision: Martin Wooster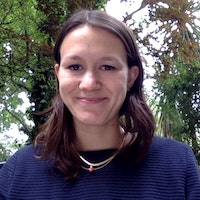 Simona Dossi
Simona is based in the Department of Mechanical Engineering, in the Hazelab research group. Her PhD, which is funded by PyroLife, analyses vulnerabilities to wildfires in rural Mediterranean houses. Through computer modeling and laboratory experiments, Simona's research aims to identify and quantify the associated wildfire ignition risk to common house features, building materials, and surrounding conditions.
Email: s.dossi20@imperial.ac.uk Supervision: Guillermo Rein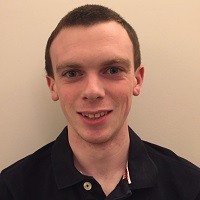 Daniel Gallagher
Daniel is based in the Department of Geography. His PhD aims to increase our understanding of the complex interactions between climate, ecological processes and human impact in the tropics. With a particular focus in Guyana, new high-resolution pollen and charcoal series, as well as Indigenous knowledge on the use of fire, will provide an understanding into the processes driving long-term tropical ecosystem dynamics. This will be complemented by further analysis on the limited number of existing records available.
Email: Daniel.Gallagher.2016@live.rhul.ac.uk Supervision: Daniele Colombaroli, Jay Mistry and Sandy Harrison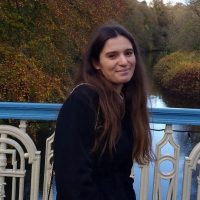 Olivia Haas
Olivia is based in the Department of Life Sciences. Her primary interest is exploring the impact of CO2 on fire regimes and ecosystems in rapid warming events (notably the Dansgaard-Oeschger events). Her PhD involves working towards a global fire model that, coupled with a dynamic global vegetation model, would allow for improved simulations and predictions of the effect of increasing atmospheric CO2 on the global fire regime and associated impacts on ecosystems. In particular, she is interested in exploring the potential for ecosystem shifts driven by fire disturbances.
Email: o.haas20@imperial.ac.uk Supervision: Colin Prentice and Sandy Harrison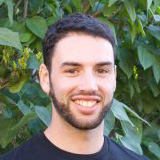 David Kesner
David is based in the Department of Geography and Environmental Science. With his PhD, he aims to understand vegetation responses to fire during glacial and interglacial states. In particular, he is looking at feedbacks between fire and vegetation on a regional scale and how these may be influenced by climate changes associated with glacial/interglacial cycles. This will involve combining data from the Global Charcoal Database and pollen records of vegetation change.
Email:d.kesner@pgr.reading.ac.uk Supervision: Sandy Harrison and Colin Prentice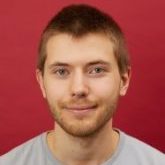 Alex Kuhn-Regnier
Alex is based in the Department of Physics. His primary research interest is to investigate wildfire models and to improve their capacity to represent the ecological impacts of future wildfire changes. He is also interested in investigating whether controls on wildfire vary regionally, and how this is represented by different fire models.
Email: alexander.kuhn-regnier14@imperial.ac.uk Supervision: Apostolos Voulgarakis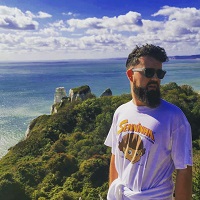 Jake Lever
Jake is based in the Data Science Institute, supported by the Grantham Institute – Climate Change and Environment, and the Department of Life Sciences. His PhD project focusses on using machine learning algorithms in data assimilation processes to improve the efficiency and accuracy of wildfire predictions, and social sentiment analysis towards wildfires.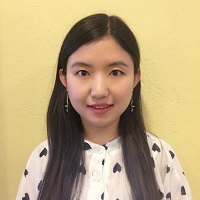 Yanan Liu
Yanan is a PhD student in Department of Geography. Her PhD topic is investigating impact of smoke pollution from wildfire burning on migratory insects, focusing on exploring the flight ability changes of migratory insects affected by smoke pollution.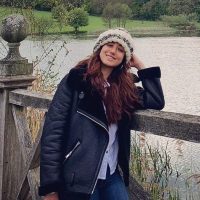 Haleema Misal
Haleema is based in the Centre for Environmental Policy. Her PhD project focuses on quantifying and monetizing the wildfire impact on human welfare, focusing ecosystem services provision, productivity, health and social capital.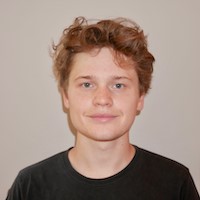 Farrer Owsley-Brown
Farrer is based at the Department of Geography in the Environmental Dynamics Research Group. His research explores the use of multi- and hyper-spectral laboratory and airborne remote sensing in characterising landscape fires, and the use of such metrics to help improve and validate new information extractable from satellite observations of active fires. Farrer's PhD is funded by the National Productivity Investment Fund and delivered through the London NERC DTP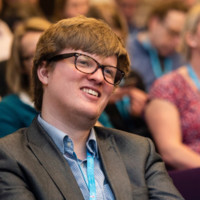 Oliver Perkins
Oli is based in the Department of Geography. The aim of his PhD is to work towards improved representations of human behaviour in fire-enabled dynamic global vegetation models by creating the first agent-based model of anthropogenic wildfire that is applicable at the global scale.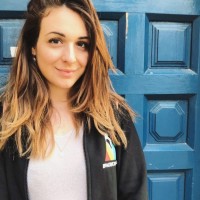 Erika Piroli
Erika is based in the Centre for Environmental Policy. Her PhD investigates the human drivers of wildfire, focusing on the influence on incentives –  how officials' and politicians' reflection and promotion incentives determine wildfire occurrence, and how incentives generated by international, jurisdictional, and ethnic borders impact wildfire.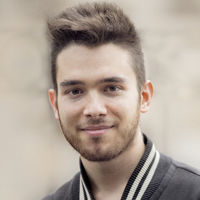 Anastasios Rovithakis
Anastasios is based in the School of Environmental Engineering.  In his PhD he is assessing forest fire risk due to future global warming over the Mediterranean region through the use of the FWI climate index.
Email: arovithakis@isc.tuc.gr  Supervision: Apostolos Voulgarakis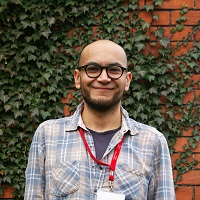 David Sandoval Calle
David is a final year PhD student in the Life Sciences department at Imperial College. His main research is focused on understanding how complex terrain affects water and carbon fluxes, and how these fluxes and feedbacks shape ecosystems' emergent functioning and services. At the Centre, he will be contributing with the development of a fire's rate of spread model. With a background in environmental sciences and tropical ecology his research interests comprise ecophysiology, ecohydrology, remote sensing and land surface modelling. Read more about the project.
Email:d.sandoval17@imperial.ac.uk
Supervision: Colin Prentice , Guillermo Rein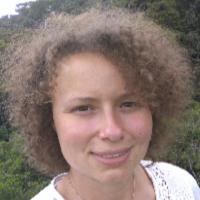 Viera Ukropcova
Viera is based in the Department of Geography. Using agent-based modelling, her PhD aims to understand how companies and financial institutions impact deforestation and forest fire regimes in the tropics and if their strategies could contribute to a 1.5°C world.
Email: viera.ukropcova@kcl.ac.uk
Supervision: James Millington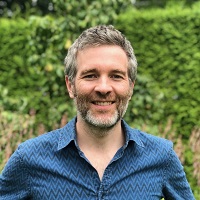 Luke Sweeney
Luke is based in the Department of Geography and Environmental Science. His PhD will look at the impact of anthropogenic land-use changes on fire regimes during the Holocene, using population and land-use reconstructions with charcoal-based records of palaeofires.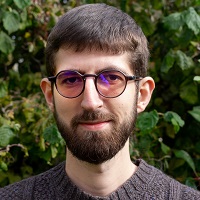 Michel Valette
Michel is based in the Centre for Environmental Policy. His PhD project investigates how fire influences the adoption of environmental management in fire-prone landscape. He will examine how existing fire management practices are included in environmental management measures and how fire impact biodiversity and human well-being.
Supervision: Morena Mills, Jem Woods, Vanessa Adams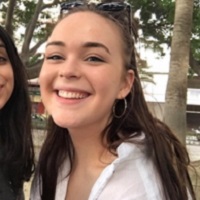 Jordan Wheeler
Jordan is based in the Department of Geography. Her project, which is funded by the LISS-DTP, is on the ecological and social contributions of traditional knowledge and indigenous fire management regimes in the Rupununi savanna of Guyana, and how this knowledge can be incorporated into existing environmental policy and practice.
Email: jordan.wheeler@kcl.ac.uk Supervision: Kate Schreckenberg and James Millington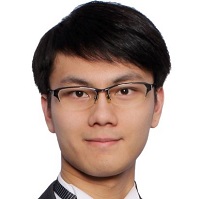 Enoch Tsui
Enoch is based at the Department of Physics in the Space and Atmospheric Physics Group. His current research project looks into an observed correlation between tropical cyclones and wildfires occurring to the south of the region with active tropical storms. Using a combination of climate modelling techniques and observed data, he aims to understand the relationship between hurricanes and favourable atmospheric conditions for wildfires in the Amazon and California.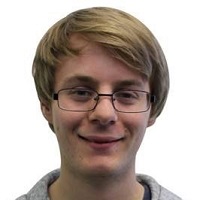 Chris Wells
Chris is based in the Department of Physics. His project is looking at the human health co-benefits from climate change mitigation. As part of this, he is looking at the local and remote impacts of tropical aerosol emissions, focusing on wildfire emissions from Africa. He is investigating how these emissions affect temperature, precipitation, radiation, and circulation patterns, on local to global scales.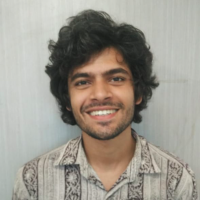 Kapil Yadav
Kapil is based in the Department of Geography. With a background in community-based natural resource management, his PhD focuses on contested fire management and understanding trade-offs between traditional and government approaches to fire management.