Wildfires at the Art-Science Interface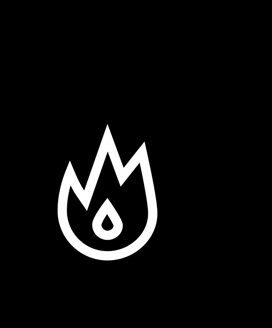 Wildfires at the Art-Science Interface is a multi-layered project launched in 2021, delivered through a partnership between Arts Cabinet and the Leverhulme Centre for Wildfires, Environment and Society.
The project brings together artists with researchers from Leverhulme Wildfires – as well as practitioners, external researchers, students and members of the public – to engage creatively and critically with an exploration of wildfires through art.
Project phases:
An online gallery 'Seeing Fire: Perspectives through Art and Science' showcases works by artists whose practices connect literally and metaphorically with the topic, alongside texts and images by wildfire scientists;
One-to-one collaborations between selected artists and scientists, for a period of three months, will generate new knowledge and creative content, to be showcased in a Wildfires Editorial;
A transdisciplinary Creative Learning Lab  will bring together practitioners, scientists and artists to exchange knowledge about the experience of working at the intersection of art and science, and the extent to which this can contribute to new understandings and perceptions around wildfires;
A final evaluation report reflecting on the methodologies and value of the collaborations.
Arts Cabinet and the Leverhulme Wildfires will endeavour to continue their partnership and further develop opportunities to foster art and science projects beyond these initial phases, with a view to enhancing understanding around the complexity of wildfires and wildfire research across the planet, and bring to the public multiple new ways of engaging with this global issue.
The project was kindly awarded funding from King's College London (SSPP Faculty Research Fund; ESRC- IAA fund; and the Department of Geography), and the Leverhulme Centre for Wildfires, Environment and Society.
For more information about the project, please contact Dr Adriana Ford at a.ford@imperial.ac.uk or Svetlana Sequeira Costa the Arts Cabinet at info@artscabinet.org
Leadership Team
The Centre is directed by a six-strong Leadership Team of a Director and Associate Directors, covering a wide range of areas of expertise that are crucial for the materialisation of our Centre: