In a world where changing patterns of wildfire are affecting people in more extreme ways, what can global perspectives on fire offer us? And how can different ways of knowing inform how we face the future? A new exhibition features a collection of artwork, film and photography which presents First Nations Peoples' perspectives on fire, in the context of the current climate emergency.
Fire has shaped Australian landscapes for tens-of-thousands of years. Using ancient traditional practices and knowledge, Aboriginal and Torres Strait Islander peoples have performed controlled burns which are important culturally and spiritually, and have also have limited incidence and severity of wildfires across the continent. However, European colonisation, urbanisation and demographic change mean these ancient fire practices are no longer practiced in many parts of the country. Devastating wildfires have ripped through parts of Australia in recent years, killing people, wildlife, and destroying property. This is being made worse by climate change, which has made Australia's fire season at least 30% more likely.
 "Songs, ceremonies, sacred narratives and stories in Aboriginal languages about fire are used to teach important cultural concepts and practices" (University of Melbourne).
Working in collaboration with the Centre of Visual Art (CoVA) at the University of Melbourne and with funding from Menzies Institute Australia (KCL) and CoVA, Leverhulme Wildfires and Arts Cabinet commissioned an artwork by artist Clinton Naina to share his perspective on fire and climate in Australia. As an artist, Clinton came to prominence in the late 1990s when he began using bitumen and a household bleach called White King as painting media to explore the tainted path of colonisation (Nambundah Festival Exhibition, Hogarth Galleries, Sydney, 1996, Titled, "White King – Blak Queen").  His unique combination of materials and potent imagery exposes the impact of British settlement on his people from the Torres Strait Islands and on the Australian environment more generally. Taking the form of a flag, the artwork, Stolen Climate, weaves together past and present.  Interpreting the current situation of fire and climate in Australia, the work acts to uphold hidden and overlooked voices of his people.
You can read an interview with Clinton here.
Alongside Clinton's work, a film titled 'The Fire Keepers' (which can also be viewed here) explores a collaborative approach to land management, which respects Indigenous knowledge of Country and cultural fire practices. Made by artist and filmmaker Tim Georgeson, and originally commissioned and published by Noema Magazine, The Fire Keepers was fuelled by Tim's passion to work with First Nations Fire Keepers and an Indigenous Council, to help tell their fire story in their own words, by their own people, in their own lands.
These very human perspectives of fire in Australia are juxtaposed in the exhibition with a series of satellite images,  'Australian Fires from Space' provided by Martin Wooster, Professor in Earth Observation at King's College London, and his collaborators. These images contrast the sustainable and traditional use of fire by First Nation peoples over millennia, to the extreme nature of the phenomena we are seeing now, including air quality impacts,  seen through the lens of technology and science.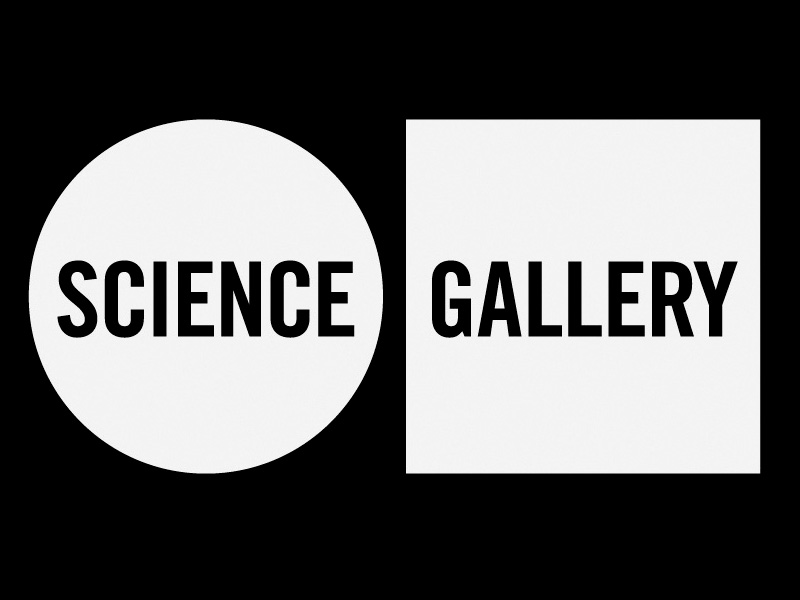 The exhibition will be open from 1st March to 30th April 2023 
"Stolen Climate", dedicated to the topic of wildfires, is part of the "Stolen Unknown" series produced by Clinton Naina in 2021.   The work was acquired by the Leverhulme Centre for Wildfires, Environment and Society, with the generous support of King's College London (Menzies Australia Institute) and the University of Melbourne (Centre of Visual Art). The work was presented in London in an exhibition and public programme project titled "Stolen Climate", for the first time, in March 2023.  This was developed in partnership with Arts Cabinet and Science Gallery London. The exhibition has been produced by Science Gallery London, as part of a Leverhulme Centre for Wildfires Environment and Society research spotlight. For more info see london.sciencegallery.com/news/stolen-climate
---
---
Stolen Climate: Global Perspectives of Fire on Earth
We celebrated the launch of the exhibition with a public event on 1st March – Stolen Climate: Global Perspectives of Fire on Earth,  to explore wildfires from multiple perspectives through art and science.
'The Conversation': Supported by the Schenberg Trust, Clinton Naina travelled from Australia to London to join the event, providing a powerful account of his artwork, his practice and his perspectives on fire, the environment and colonialism, in conversation with Dr Chris Fremantle (Gray's School of Art),Prof. Kate Schreckenberg (KCL) and Dr Cathy Smith (RHUL).
Clinton talked passionately about the past and current impact of colonialism on Country, how First Nations Peoples have been robbed of land, culture and climate. Ancient ways of life such as cultural burning became demonised and persecuted by the colonisers, contributing to the climate and wildfire crisis in Australia that we see to today, and devastating Country.  Landscape management is slowly returning from protectionist colonial approaches where all fire is seen as bad, allowing fuel to build up to to dangerous levels, towards more traditional holistic systems that involve long-practiced controlled burns that have been a part of Aboriginal culture for thousands of years. After a painful history of genocide, and many, many decades of oppression and discrimination that continues to this day, First Nations Peoples need not just a seat at the table, but an equal seat, an equal voice, and to be listened to.
"Wildfires at the Art-Science Interface":  How can scientists and artists work together to create new understandings? In this session we discussed different modalities of working at the art-science interface and delved into a project and editorial called 'Wildfires (Working Title)' in which scientists and artists explored the topic of wildfires in an experimental, process-based collaboration.
Abigail Croker (Imperial) and Kapil Yadav (KCL) talked about their involvement in the project, in which they worked with artists Maria Thereza Alves and Elisa Strinna, including what motivated them to work with art and artists, what was learned and how it's changed their outlook and approaches. Tuning in online from India, Kapil explained how he feels confined by solely Western approaches in his research. Looking for different ways to understand and think about wildfires that incorporates other parts of his being and spirituality, the project provided an avenue to do so through artistic approaches, and to do so freely during normal working hours within his PhD studies.  You can see some of their contributions to Wildfires (Working Title) in Fires Dance with the Tide of Time.
'Understanding Fire on Earth'.  What do we know about wildfires on Earth? What is their role in Earth's history, its climate, its ecology, and with human society? In this session, several wildfire experts from our Centre discussed  and demonstrated what we know about wildfires, what we don't know, and some of the different scientific approaches to understanding them.
Prof Martin Wooster, Professor of Earth Observation at KCL, explained how global landscape fires and their air quality impacts are assessed both from space and from the ground. The new KCL-Leverhulme Wildfires South East Asia air quality network, which launched this year, will considerably advance our understanding of air quality from landscape fires in the region.
Olivia Haas, a PhD student at Imperial,  showed how wildfires are modelled globally using satellite data, and what we can and can't 'hear' through this approach, whilst researchers from Royal Holloway, including Dr Cathy Smith, and PhD students Kayla de Freitas and Daniel Gallagher, and Prof Jay Mistry in absentia, talked about the cultural importance of fire, with examples from Guyana and Brazil, including  fire practices of the Kayapo women. Finally, Prof Guillermo Rein, who leads Imperial Hazelab, gave an insight into fire science, describing the basic components that explain wildfire behaviour – fuel, topography and wind. This was followed by mesmerising demonstrations of a 'fire tornado' by PhD students Harry Mitchell, Simona Dossi and Nikolaos Kalogeropoulos, to illustrate how wind can change the way a fire burns.
The event brought together a diverse range of perspectives and ways of understanding fire –  scientific perspectives ranging from the local to the global scale, and artistic perspectives and those of First Nations People. We explored where science and art differ, but also how they are the same, and where they both can and do meet.
This exhibition and event is part of an ongoing series of initiatives linking wildfires, art and science, led by Leverhulme Wildfires and in partnership with the Arts Cabinet. If you would like to discuss any aspect of this further, please contact project lead Dr Adriana Ford, at a.ford@imperial.ac.uk.
---