Indigenous representatives from Region 9 develop recommendations for fire management in the Rupununi, Guyana with support from research by the Leverhulme Centre for Wildfires, Environment and Society, UK
Over twenty Indigenous representatives from the Rupununi came together to address growing concerns about fire management in Guyana. Together, they developed a set of Rupununi Fire Management Recommendations which were presented to regional and national stakeholders for feedback and support.
---
Fire is intimately tied to local livelihoods, culture and the plants and animals in fire-adapted ecosystems such as savannas. In the Rupununi, fire is used for subsistence activities such as farming and grazing cattle, and Indigenous people have been using techniques such as savanna patch burning (i.e. setting frequent, small, controlled fires over time) to create a patchwork landscape that acts as a natural firebreak, limiting the spread of wildfires. However, with the erosion of traditional knowledge, along with changes in land use, governance, and climate unpredictability, uncontrolled fires are increasingly causing negative impacts to habitats and property.
Guyana does not have a national policy on fire management. A National Wildfire Strategy developed in 2008 contained useful proposals but was never implemented. The impacts of fire on forests and the greenhouse gas emissions from burning are closely linked to the effectiveness of climate change mitigation programmes. As Guyana proceeds with its Low Carbon Development Strategy (LCDS) and carbon credit payment schemes, fire will become increasingly significant as a key agent to consider in national policies.
In this context, over twenty Indigenous representatives from the Deep South, South Central, Central, North and South Pakaraimas sub-districts of the Rupununi came together in Lethem on the 21st-23rd March 2023 to discuss ways forward with managing fire in the region with support from Professor Jay Mistry and PhD students Kayla de Freitas and Daniel Gallagher. Using a mixture of participatory methods, Indigenous representatives from the Rupununi spent two days (March 21st and 22nd) discussing and formulating fire management recommendations, which were then presented to regional partners (March 23rd) and national organisations and agencies (March 27th) for their feedback.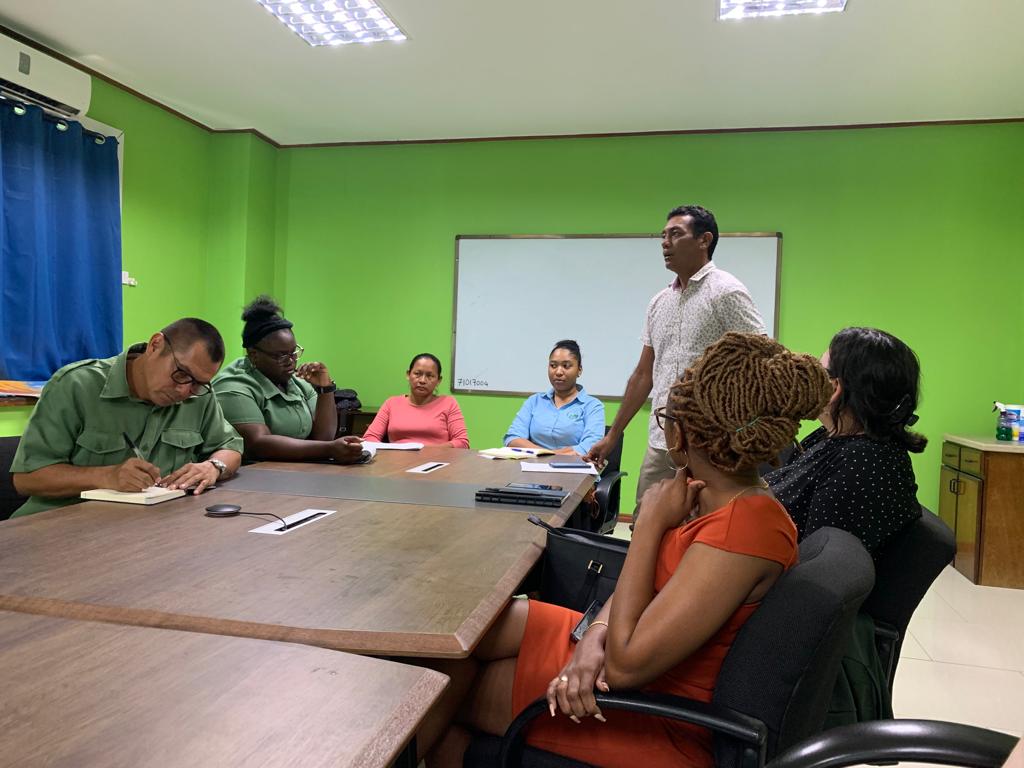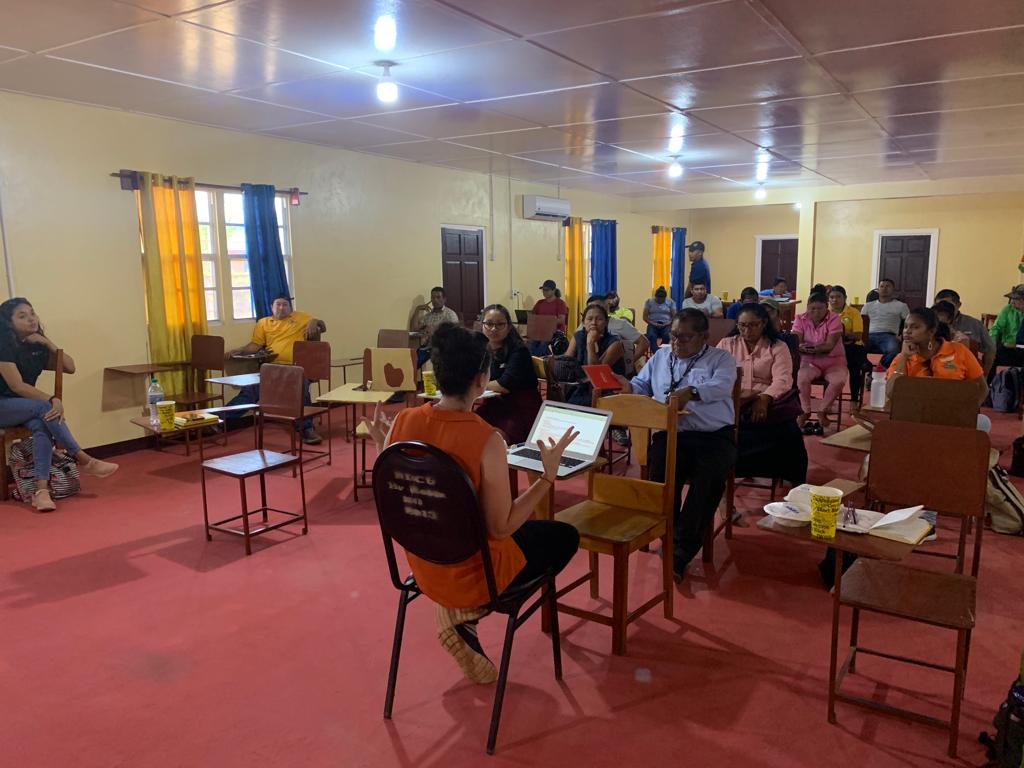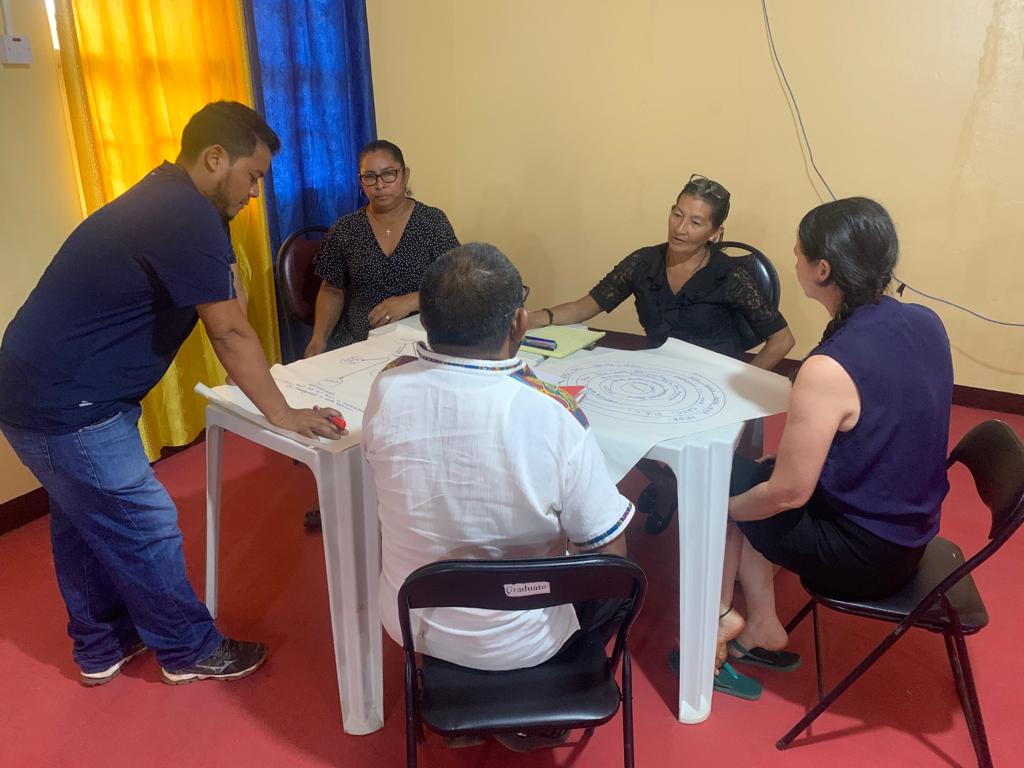 These workshops are a direct outcome of discussions between Professor Jay Mistry, Kayla de Freitas (PhD student) and the South Rupununi District Council (SRDC) on the SRDC's plans for fire management at the territorial level. This meeting explored how current research by Kayla on Indigenous fire management in the region can feed into practical impacts and future collaborations.
SRDC members suggested that bringing together Indigenous representatives in the Rupununi with government agencies and other relevant organisations who have a stake in fire governance could help with their concerns on changing livelihoods and how this influences fire use, gaps in national policy that could help guide fire management, the role of communities in pushing appropriate policy creation and moving forward with local management, and the impact of extreme weather events and how this increases vulnerability.
"Fire is becoming an issue across the Rupununi savannas, especially in the dry season. At all levels, fire is not a topic that is discussed generally as part of development. Traditional knowledge on how to properly manage fire is documented but the practice is declining. It is time that we sit down and seriously consider how we address fire management combining traditional knowledge with local, national and regional strategies" (Kid James, South Rupununi District Council).
The Recommendations emerging from the extensive discussions by Indigenous, regional, and national representatives identify strengthening of local community practices and governance as well as areas in which support will be needed from regional and national agencies.
The response was positive with discussions on taking the process forward at the national level:
"I think the process has been really good in engaging different people and different actors from different sectors in getting a diverse perspective on fire management. You can see through the process that people at local, regional, and national level are taking a practical approach in developing these fire recommendations that are aimed at being solution oriented" (René Edwards, Conservation International Guyana).
Final comments coming from the Indigenous leaders on the workshop process highlighted the locally led approach as critical, but also emphasised that fire governance in today's context cannot be tackled in silo:
"We as local people in Region 9 have taken the lead in discussing fire management. These discussions come at a time when there are increasing climate change concerns and in Guyana more funding coming in to support forest management in the context of climate change. I hope the national agencies can take our lead, build upon, and provide support our recommendations for fire management."
Unlike neighbouring countries Guyana has not yet faced immense challenges with wildfires, but as this may change as the country undergoes socio-political, economic and cultural shifts. There is an interest in promoting commercial agriculture in the savannas and as seen from global research, a decrease in subsistence activities and increase in more commercialised enterprises can see a decline in small patchy fires and an increased risk from uncontrolled large fires.
While the lack of a national policy and plans for fire governance in Guyana indicates a gap with implications for increased risk and vulnerability, it also highlights an opportunity to learn from global lessons and use a truly bottom up approach in designing an appropriate fire policy for the Rupununi and Guyana.
---
Prof Jay Mistry is a Professor in Geography at RHUL and Associate Director of Leverhulme Wildfires
Kayla de Freitas and Daniel Gallagher are PhD students at RHUL, funded by Leverhulme Wildfires. Kayla's research focuses on Indigenous fire management and protected areas in Guyana, whilst Daniel's focuses on long-term interactions between vegetation, fire and human impact in Guyana.