Rahinatu Sidiki Alare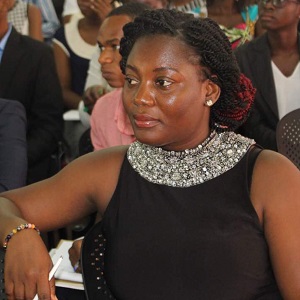 "We must close the gender gap in STEM education for women so that we may not only benefit from STEM intervention but also act as change agents"
Which area of fire science do you specialise in?
I specialise in fire governance with a focus on understanding the complex trade-offs of shifting fire regimes and policies in the savannah woodlands of northern Ghana and whether these policies result in social inequities.
What do you like about working in fire science?
Its complexity – a two-edged sword in ecology – and interdisciplinarity make it an intriguing subject of study. Also, engaging with different disciplines and stakeholder makes it insightful and fun. Above all, it is my desire that my work will contribute to the formulation of fire policies in Ghana that promote equitable development.
What challenges have you faced in getting to where you are now?
I am now in my first year of the PhD programme. Challenges are inevitable, but they can serve as a springboard to success. My challenges stemmed from securing a funded PhD, which I now have after several rejections.
What do you like to do outside of work?
Catching up with family and friends, watching a movie or enjoying my rest
Do you have any advice to give women wanting to pursue a career in science?
Yes, as women we have great potential to pursue a career in science. Given how quickly the world is shifting towards technology, societies that embrace STEM-related courses will fare better. We must close the gender gap in STEM education for women so that we may not only benefit from STEM intervention but also act as change agents.
Rahinatu Sidiki Alare is a PhD student at King's College London
Read about other women in the Centre
Leadership Team
The Centre is directed by a six-strong Leadership Team of a Director and Associate Directors, covering a wide range of areas of expertise that are crucial for the materialisation of our Centre: