Olivia Haas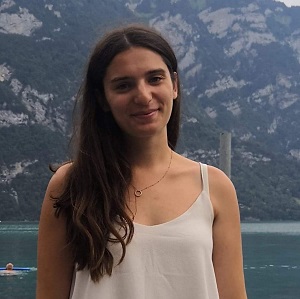 "Although others might act more confidently than you, you are just as capable as anyone else"
Which area of fire science do you specialise in?
I'm working on modelling different properties of wildfire regimes globally to study the contrasting effects of climate and atmospheric CO2 concentrations on wildfires. By building models on present day data, we can validate them in the past and explore how wildfire regimes may change in the future.
What do you like about working in fire science?
I have always been fascinated by how wildfires interact with all aspects of life, including human populations and vegetation. The more I learn about wildfires, the more complex I realize it is as a process. I also love how interdisciplinary fire science is, it interacts with human science, culture, and history.
What challenges have you faced in getting to where you are now?
I think my biggest challenge has been my lack of confidence and my tendency to put other peoples needs above my own ambitions. Throughout my education, although I preferred hard sciences, I never felt I was good enough to pursue a career in them.
What do you like to do outside of work?
I am a passionate dancer, including dancing in my kitchen when no-one is looking. I have also recently got into climbing and love a good walk and a great home cooked-meal.
Do you have any advice to give women wanting to pursue a career in science?
Yes, don't give up on yourself. Work hard but don't forget to be compassionate with yourself. If you enjoy science, don't be scared to ask questions or admit you don't understand something. Although others might act more confidently than you, you are just as capable as anyone else.
Olivia Haas is a PhD student in the Department of Life Sciences at Imperial College London
Read about other women in the Centre
Leadership Team
The Centre is directed by a six-strong Leadership Team of a Director and Associate Directors, covering a wide range of areas of expertise that are crucial for the materialisation of our Centre: