Dr Adriana Ford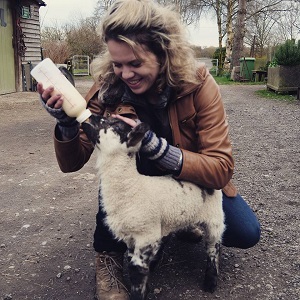 "Try not to compare yourself to others. Science is full of high achievers and there are so many factors at play when it comes to 'success'"
Which area of fire science do you specialise in?
My background is in environmental social sciences, but I do not have a speciality in wildfires per se. However, in my role as Centre Manager, I have a broad overview of wildfire science happening at the Centre, and I have been getting involved directly in various aspects, including a review of wildfire models, and Arctic fires. I have also been leading projects on connecting fire science and the arts.
What do you like about working in fire science?
I love the interdisciplinarity, it's incredible really the different aspects of fire science, from culture and Indigenous knowledges, to fire dynamics, AI, ecology, politics, economics, and all sorts of climate modelling! I'm learning a lot and love facilitating the collaboration in and beyond the Centre and seeing both the Centre members and the field develop.
What challenges have you faced in getting to where you are now?
Work life doesn't happen in a vacuum from personal life, and I've had some significant personal challenges which at times impacted on my confidence and even my ambition. I've also taken a more generalist trajectory in my career, working on many different topics, such as invasive species, fisheries, and wetlands and mosquitoes, whilst not becoming a true expert in any one specific thing. This brings great variety to my working life which I love, but it can be challenging too because I never really feel like I know enough of anything!
What do you like to do outside of work?
I enjoy wildlife photography – getting time outside with nature, whilst also being creative at the same time. Power and strength training is also something I really enjoy. I love the feeling of getting stronger and achieving things I didn't think I'd be able to. I also run a community art project in my spare time which has been very rewarding.
Do you have any advice to give women wanting to pursue a career in science?
Try not to compare yourself to others. Science is full of high achievers and there are so many factors at play when it comes to 'success' (and success is subjective anyway). Focus on doing well in whatever it is you're doing in that moment, and try to identify what you enjoy and an environment you can thrive in. Keep looking for or create new opportunities, and build good relationships with the people around you.
Adriana Ford is the Centre Manager, based at both Imperial and King's.
Read about other women in the Centre
Leadership Team
The Centre is directed by a six-strong Leadership Team of a Director and Associate Directors, covering a wide range of areas of expertise that are crucial for the materialisation of our Centre: